by Andrew P. Napolitano
LewRockwell.com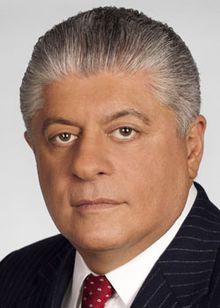 Surely, Hillary Clinton hopes for the happy conclusion to the maddening string of primaries and caucuses that have exhausted her. Surely, she hopes to be the presidential nominee of the Democratic Party this year. And surely, she hopes to be elected president. These hopes are realistic probabilities in her own mind.
But if she is hoping for the end to her legal woes, that is a false hope — and she knows it.
The relentless barrage of bad legal news for Clinton, which has been relegated to below-the-fold stories because of the primary news position of the presidential primary contests, must keep her and her lawyers up late at night. While her husband has been arguing with military veterans at her political rallies and while Marco Rubio and Donald Trump have been mocking each other's body parts, a series of curious developments has occurred in the Clinton email scandal.