by Eddie Van Der Walt
Bloomberg.com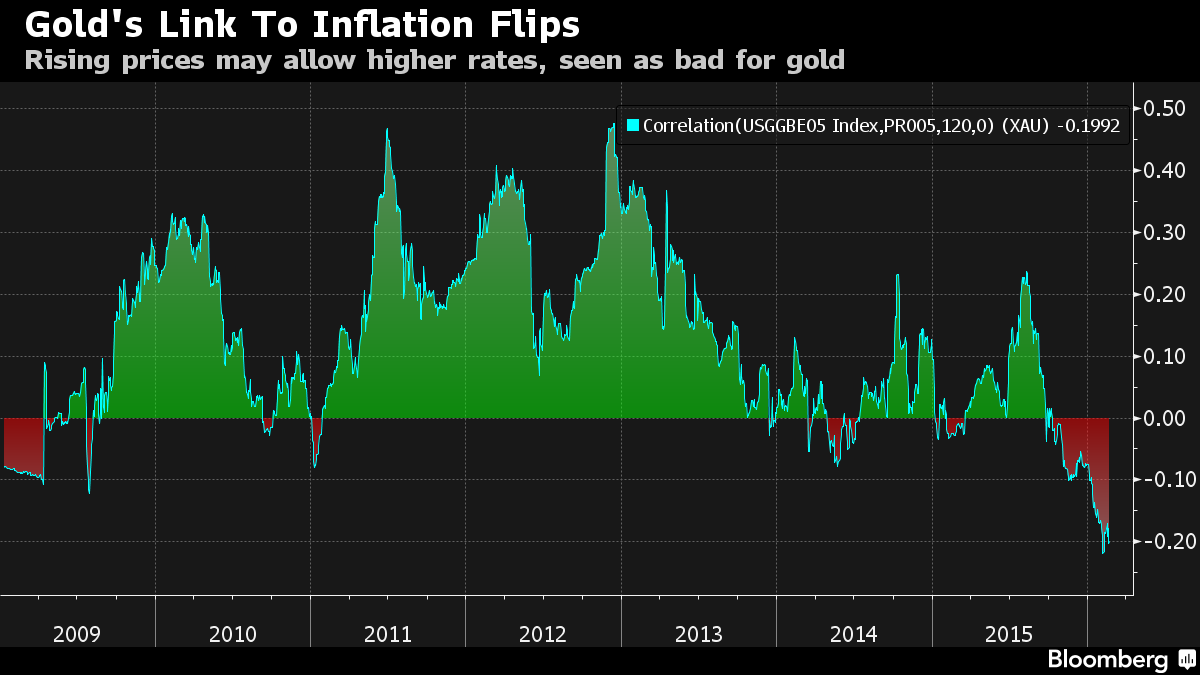 For an asset touted as a hedge against inflation, gold's doing pretty well right now.
The metal is off to its best start to the year since 1974 even as expectations for gains in consumer prices are near their weakest since the global financial crisis seven years ago.
[…] That's odd. Gold has soared during times of high inflation in the past. In the late 1970s when annual U.S. consumer-price gains were on their way to a peak of almost 15 percent, it had its biggest ever rally. One reason for the shift now is that low inflation may be a sign the economy remains weak, deterring the Federal Reserve from tightening policy.
"Gold is a great inflation hedge when you need it to be, particularly when interest rates won't protect you," Adrian Ash, head of research at online-trading service BullionVault, said in London. "Any inflation right now will be seen as a sign of growth, and that could be negative for gold if faster Fed rate hikes follow."