by Frank E. Holmes
Gold Seek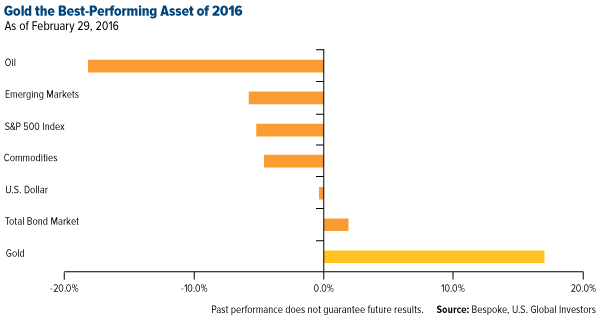 This is an exciting time for gold. After another annual loss in 2015, its fourth year in a row, the precious metal has plotted a new course, one that has ferried it to the lead position among all other major asset classes in 2016.
[…] I already shared with you that on Friday, gold signaled a "golden cross," a bullish indicator that occurs when the 50-day moving average crosses above the 200-day moving average. As of February 29, just a day after gold Oscar statuettes were handed out in Hollywood, gold bullion has gained close to a phenomenal 17 percent year-to-date.
What's more, this past month was its most impressive February performance since futures trading data began in 1975.