by Alastair Marsh and Sally Bakewell
Bloomberg.com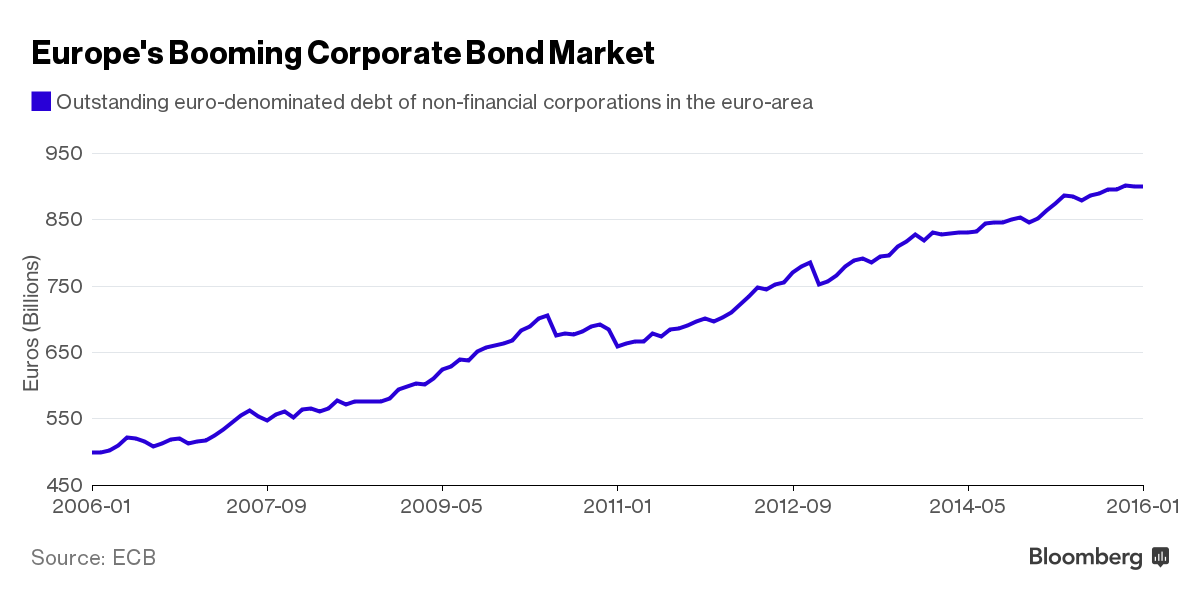 Mario Draghi's plans to buy corporate bonds will cut financing costs for European companies, if history is any guide. Getting the firms to actually borrow and spend money will be harder.
Corporations already have hefty incentives to sell debt, with average yields on investment-grade bonds in the region below 2 percent for a second year. But they have little appetite to raise money to invest in new factories and equipment, as the outlook for the global economy dims.
Euro-area consumer spending growth slowed to 0.2 percent in the fourth quarter from 0.5 percent in the third. While investment picked up in the quarter, total economic growth was still limited to just 0.3 percent. Confidence among households dropped in February to its lowest level in more than a year.