by Charles Hugh Smith
Of Two Minds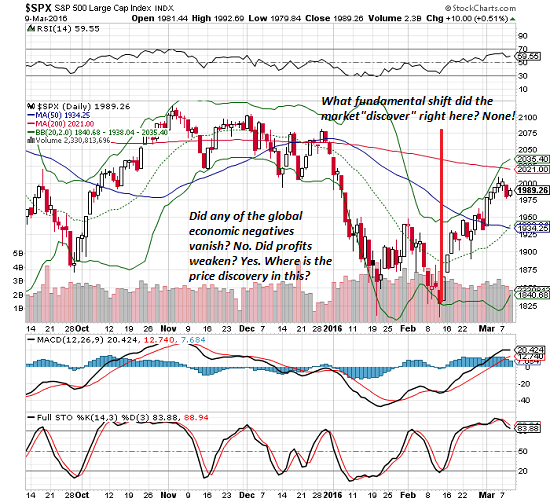 But you can't tame the monster of speculative, legalized looting and financialization.
Everything from iron ore to copper to the Baltic Dry Index to stocks to bat guano is rallying. The problem is not a single rally passes "the sniff test:" is the rally the result of changing fundamentals, or is it merely short-covering and/or speculative hot money leaping from one rally to the next?
[…] Every one of these rallies is bogus, a travesty of a mockery of a sham of price discovery, supposedly the core function of markets. What shift in fundamentals drove this rally? Higher profits? No, profits are declining, especially once the phony adjustments are stripped away. Is the global economy strengthening? Don't make us laugh!
As Chris Martenson and many others have noted, "price discovery" is a joke now, as markets are either propped up by central bank "we got your back" guarantees or outright asset purchases, or driven up and down by speculative hot money flows.