by David Stockman
David Stockman's Contra Corner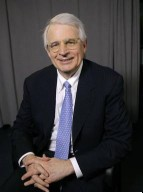 Talk about sheep being led to the slaughter. The S&P 500 is up 11% from its February 11th intra-day low (1812) because Wall Street still has inventory to unload. That much is par for the course.
Yet the signs of an impending macroeconomic and profits implosion are now so overwhelming that it is truly remarkable that there are any bids left in the casino at all. This morning's release of business sales for January, for example, showed another down month and that the inventory-to-sales ratio for the entire economy is now at 1.40X—–a ratio last recorded in May 2009.
As Zero Hedge so aptly put it: