by Pam Martens and Russ Martens
Wall Street on Parade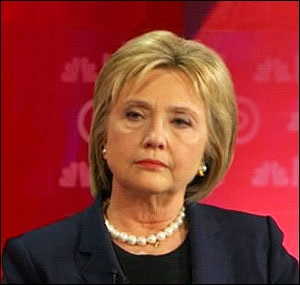 According to a CBS News/New York Times poll conducted between March 17-20, 2016 among a random sample of adults nationwide, 85 percent of which were registered voters, Donald Trump and Hillary Clinton have the highest unfavorable ratings (57 percent and 52 percent respectively) since CBS first began asking the question in its polls more than three decades ago.
The CBS poll is in line with a Gallup poll taken in January, which showed 60 percent of Americans viewed Donald Trump unfavorably versus a 52 percent unfavorable rating for Clinton.
Another noteworthy finding from the poll, which is consistent with numerous other prior polls, is that Senator Bernie Sanders would do better against Trump in a general election matchup. The CBS poll found that Sanders would beat Trump by 15 points versus a win of only 10 points for Clinton.