by Charles Hugh Smith
Of Two Minds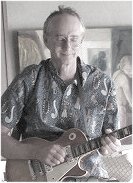 Could it be that America's ruling classes, its Imperial state and the Federal Reserve, no longer rule their own destiny?
America's smug ruling classes are supremely confident: they feel no fear, no caution, and exhibit no prudence.
I outlined the five ruling classes in America's Nine Classes: The New Class Hierarchy.
The Deep State is confident that its Imperial toady Hillary Clinton will win the election, beating the Upstart Crow, paving a smooth path to unhindered Imperial entanglements around the world. Hillary never saw an Imperial entanglement she didn't like, and her track record of abysmal failure doesn't phase her.