from Financial Survival Network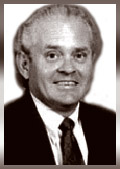 Ned Schmidt has been bullish on Gold since last summer. He says that the dollar is broken and that's what will lead to the next phase of the emerging bull market. For the same reason he's bullish on ag commodities as well. He's often said, "You should be buying corn, not Apple." He's also hot on animal based drug companies, a sector that has seen increased M&A activity. It's always interesting with Ned!
Click Here to Listen to the Audio
Sign up (on the right side) for the instant free Financial Survival Toolkit and free weekly newsletter.