by John W. Whitehead
The Rutherford Institute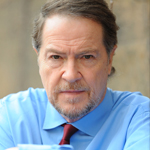 "The main problem in any democracy is that crowd-pleasers are generally brainless swine who can go out on a stage & whup their supporters into an orgiastic frenzy—then go back to the office & sell every one of the poor bastards down the tube for a nickel apiece." ? Hunter S. Thompson
Politics today is not about Republicans and Democrats.
Nor is it about healthcare, abortion, higher taxes, free college tuition, or any of the other buzzwords that have become campaign slogans for individuals who have mastered the art of telling Americans exactly what they want to hear.
Politics today is about one thing and one thing only: maintaining the status quo between the Controllers (the politicians, the bureaucrats, and the corporate elite) and the Controlled (the taxpayers).