from Financial Survival Network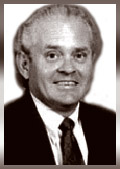 Ned Schmidt returns to the program. The Street finally found out it was wrong, imagine that? They woke up last week to the reality that the Fed is finished raising rates and meaning the Dollar is going to drop. The stock market is in a bear trend and the Street is translating the stock market's behavior into Fed action. The Dollar has broken the trend line. Gold has rallied this week past its 200 moving average. How long will this move continue, look for a correction once it hits $1150. Then it will back down to the moving average and then it's on to $1184. And silver won't be far behind.
Click Here to Listen to the Audio
Sign up (on the right side) for the instant free Financial Survival Toolkit and free weekly newsletter.