from Financial Survival Network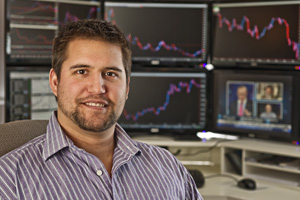 Chris Vermeulen has been trading since he turned 16. He's always in his element when he's hitting the keys of his trading terminal. He just hit NatGas when it made a major low at $1.70. He piled in and as a result of being oversold, it went up 20 cents. He sees a similar play coming in oil very shortly. Further down the road, he's expecting a major stock market decline. Listen on for his other recommendations concerning gold and silver.
Click Here to Listen to the Audio
Sign up (on the right side) for the instant free Financial Survival Toolkit and free weekly newsletter.