from Financial Survival Network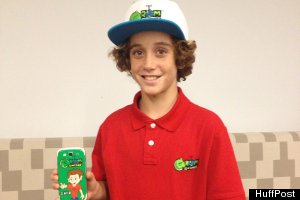 Zach Marks who's 16 now was just 11 years old when he realized that kids needed a safe alternative to Facebook…
He came up with GromSocial.com to solve the problem. He now has 1.8 million kids signed up at the site and the sky is the limit. He's thinking about going public and taking his company to the next level.
Entrepreneurism isn't dead yet in the US, it's just moving to the next generation.
Click Here to Listen to the Audio
Sign up (on the right side) for the instant free Financial Survival Toolkit and free weekly newsletter.