from Financial Survival Network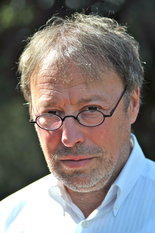 Charles Nenner is one of the world's preeminent cycle forecasters. We've been following him for years. Recently he called selling oil at $97 the barrel and we all know what happened next. He's seeing a market bottom within two weeks. Then the market will be in a trading range until 2017 and then it's Dow 5000. Forget about the world's banks and insurance. Your best bet is owning small apartments and homes. Precious metals have another down year ahead, but then will pick up. And those emerging markets, they've got a long while before they really emerge. Many more interesting insights from this market master.
Click Here to Listen to the Audio
Sign up (on the right side) for the instant free Financial Survival Toolkit and free weekly newsletter.