from Financial Survival Network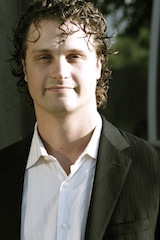 Anthem Blanchard returns to discuss HayekGold… HayekGold was inspired by Austrian Economic author and thought-leader, F.A. Hayek, is the new digital gold product offered by Anthem Vault. Each 'Hayek' represents one gram of gold, that is secured in Anthem Vault's world-class vaulting facility. After purchasing gold through an Anthem Vault account, users can then safely transfer their gold into HayekGold. HayekGold can then be spent and stored using the latest in secure, block chain technology. HayekGold simplifies your gold into a digitized gold asset that's easy to manage in a global market. The digital asset can help gold owners move their gold more fluidly, while also minimizing transfer costs. The goal of cryptographic technology is to make owning assets easier and more secure. HayekGold does just that.
Click Here to Listen to the Audio
Sign up (on the right side) for the instant free Financial Survival Toolkit and free weekly newsletter.