from Financial Survival Network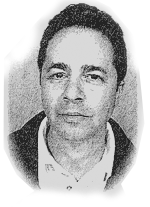 Rick Ackerman has been successfully investing in the stock market during the current run up.
He's done it using his Hidden-Pivot system. While the market might be taking a bit of a breather right now, Rick believes that there's a good possibility that it will take off again soon. However, using his system, you're able to play the market in both directions with little risk.
It's worth taking a look at.
Click Here to Listen to the Audio
Sign up (on the right side) for the instant free Financial Survival Toolkit and free weekly newsletter.