from Financial Survival Network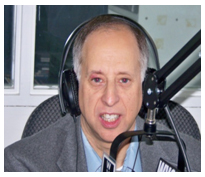 Frank V. Vernuccio, Jr., joined us today to discuss the political crisis that is brewing in New York. With the arrest of Sheldon Silver and the shadow that has been cast upon Governor Andrew Cuomo, a crisis of confidence is brewing. New York's corrupt-to-the-core politics is not unique, by any stretch. It's just in the spotlight now. If Silver decides to sing, a large portion of New York's government could be holding court in Club Fed. Is the time now ripe for reform? That remains to be seen.
Click Here to Listen to the Audio
Sign up (on the right side) for the instant free Financial Survival Toolkit and free weekly newsletter.