from Financial Survival Network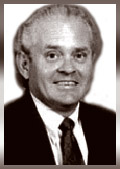 Ned Schmidt joined us today. Seems that China has opened up it's stock markets to the world and this is going to have a profound effect on investment flows. Now investors from around the world will be able to buy Chinese Stocks. The money is already starting to flow. If you didn't notice, China has restated its GDP and it is now the largest economy in the world. Ned mentioned that corn has bottomed and will be heading higher next year. He believes that oil will stay where it is for another year. Those farm animal drug stocks that Ned has been talking about for the past year have taken off recently. Lots more to learn about from Ned. In fact, Ethanol ain't so bad.
Click Here to Listen to the Audio
Sign up (on the right side) for the instant free Financial Survival Toolkit and free weekly newsletter.