from Financial Survival Network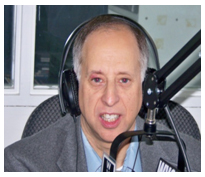 Frank Vernuccio, Jr., joined us and we talked about the federal government's attempt to control the internet both by the FCC's Net Neutrality rules and their Twitter contract with Indiana University, which led to numerous conservative accounts being cancelled. We also discussed the New York elections and Governor Cuomo's secret deal with the Senate Republicans that led to Comrade DeBlasio's defeat and helped defeat the Republican Candidate for Governor. Much palace intrigue in the Empire State.
Click Here to Listen to the Audio
Sign up (on the right side) for the instant free Financial Survival Toolkit and free weekly newsletter.