from Financial Survival Network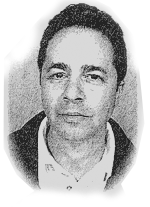 Rick Ackerman is concerned about gold's future course. If prices keep falling and it breaks technical support, Rick thinks it could drop as low as $820. But that's just from a technical standpoint. The reality could and probably will be quite different. As far as the stock market is concerned, Rick has never been a raging bull, but that's no reason not to make money. He doesn't see much upside potential, but still could see the bull keep going for a while longer. He's focusing more on the treasury market now, where he's sees many low risk, high profit opportunities. Much to think about in these uncertain times.
Click Here to Listen to the Audio
Sign up (on the right side) for the instant free Financial Survival Toolkit and free weekly newsletter.