from Financial Survival Network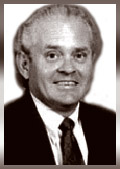 Ned Schmidt is back and you won't be surprised to find out that he's not bullish on Apple and the Stock Market. He thinks the bull has run its course and now it's back to commodities and metals.
While the bumper corn harvest is driving prices down now, wait till next year when farmers refuse to plant corn. And silver is like a coiled spring, just getting ready to take off.
Click Here to Listen to the Audio
Sign up (on the right side) for the instant free Financial Survival Toolkit and free weekly newsletter.