from Financial Survival Network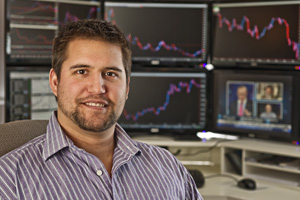 Chris Vermeulen of TheGoldandOldGuy.com is an expert at detecting market short and medium term trends. He believes that all signs are pointing to an intermediate stock market correction and he thinks it's an excellent time to make money. But you've got to be on the ball. Precious metals could be heading lower. Same with oil and commodities. But Chris is unconcerned. As long as the market is moving and he's picked up on the trend, he's happy.
Click Here to Listen to the Audio
Sign up (on the right side) for the instant free Financial Survival Toolkit and free weekly newsletter.