from Financial Survival Network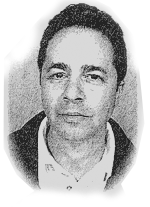 Rick Ackerman says that the so-called Interesting Times are now spinning out of control. Nevermind, the stock market is doing just fine each going into record high territory.
Just in case that doesn't work out for you, there's gold and silver and they're starting to look extremely attractive to the rest of the planet, just not Americans.
Make sure you take a look at Rick's new feature, his Friday Jackpot Bet. It could be a real winner.
Click Here to Listen to the Audio
Sign up (on the right side) for the instant free Financial Survival Toolkit and free weekly newsletter.