from Financial Survival Network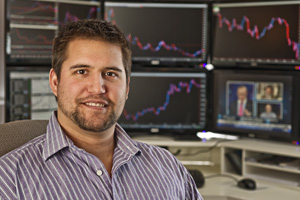 Chris Vermeulen, a.k.a. The Gold and Oil Guy, is convinced that the precious metals correction has nearly run its course. He sees the smart money starting to pour into the mining stocks. The base is nearly complete and prices should start going up shortly.
He's also upbeat on commodities and sees plenty of upside there. He's wary of energy and believes it could go way higher or crash, time will tell.
Click Here to Listen to the Audio
Sign up (on the right side) for the instant free Financial Survival Toolkit and free weekly newsletter.