Zoe Roth, now 21, found a way to make money off her viral image
[Ed. Note: Yeah, the tulip mania of centuries past is starting to look intelligent by comparison.]
by Nicole Lyn Pesce
Market Watch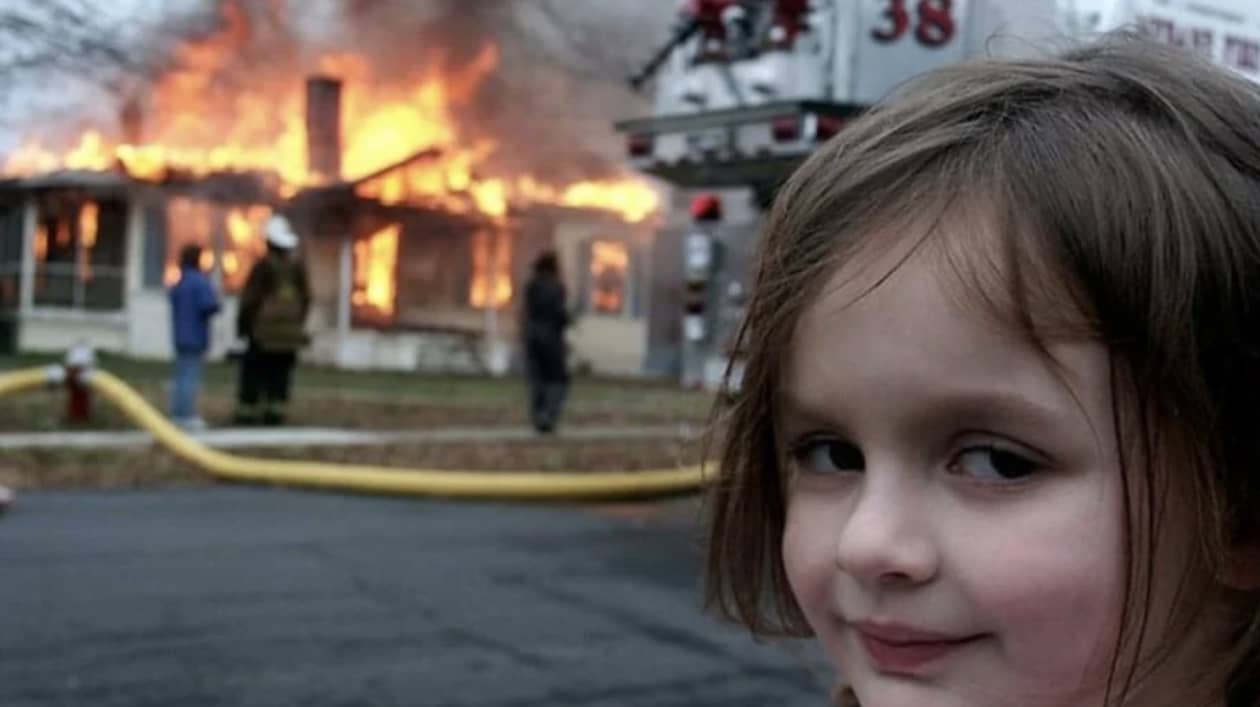 Now "Disaster Girl" really has something to smirk about.
The face of the beloved meme — which features a young girl smiling slyly into a camera as a house burns down behind her — has sold a non-fungible token (NFT) of her original image for almost half a million dollars.
Zoe Roth was four when her amateur photographer father took the iconic picture (which featured local firefighters putting out a planned, controlled fire) in January 2005 and entered it into JPG magazine's "Emotion Capture" contest. The pic was also posted online on JPG's website as part of the prize, where it has since entered internet infamy as one of social media's most recurring memes.
But even though young Roth's face became a Photoshop favorite, and her image was shared around the world, the family didn't have a real means to monetize that — until now.
Continue Reading at MarketWatch.com…