by Hannah Bleau
Breitbart.com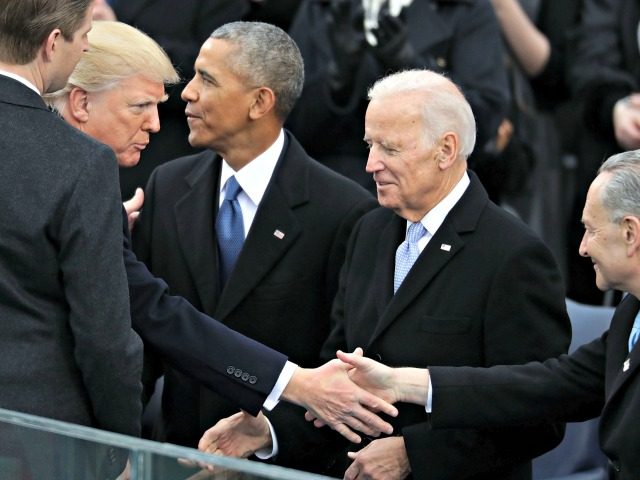 President-elect Joe Biden's inaugural committee is offering VIP donor packages ahead of Inauguration Day, allowing corporations to be listed as a "chair" of his inauguration for a $1 million donation.
A document detailing the packages reveals the cushy benefits for big donors, with Biden's committee extending the opportunity to corporations.
For $1 million, a corporation will receive an invitation to a virtual event with Biden and first lady-elect Jill Biden, as well as Vice President-elect Kamala Harris and second gentleman-elect Doug Emhoff. Both events include photos. Donors are also entitled to "virtual signed photos," "preferred viewing" for the virtual inauguration, "event sponsorship opportunities," "VIP participation" in a virtual concert during the week of the inauguration, "virtual briefings with PIC Co-Chairs, senior PIC leadership, and former campaign leadership," four VIP tickets to a "future in-person event," and VIP merchandise.
Continue Reading at Breitbart.com…