[Ed. Note: Yeah, it's 89% voter turnout…. It's not a mountain of fraudulent ballots.]
by John Binder
Breitbart.com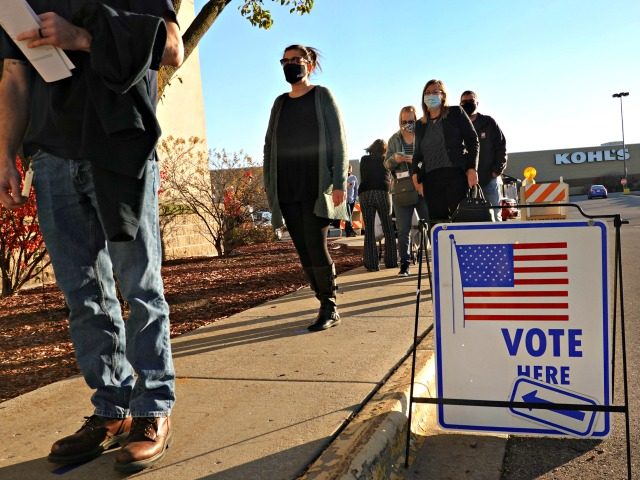 Wisconsin's voter turnout, with 98 percent of precincts reporting, indicates that nearly 9-in-10 registered voters cast ballots in the 2020 presidential election.
While Democrat presidential candidate Joe Biden leads President Trump in Wisconsin by about 20,510 votes, voter turnout across the state is at a nearly unprecedented level, according to calculations.
With almost all the votes tallied, more than 89 percent of all 3,684,726 registered voters in the state of Wisconsin apparently voted in the election. So far, 3,297,137 votes have been tallied in Wisconsin.
Such a turnout would be a more than 46 percent increase compared to turnout 32 years ago in 1988, when turnout hovered around 61 percent. Likewise, the turnout would shatter the 2004 turnout tota, when more than 73 percent of Wisconsin voters cast ballots.
Continue Reading at Breitbart.com…