from Zero Hedge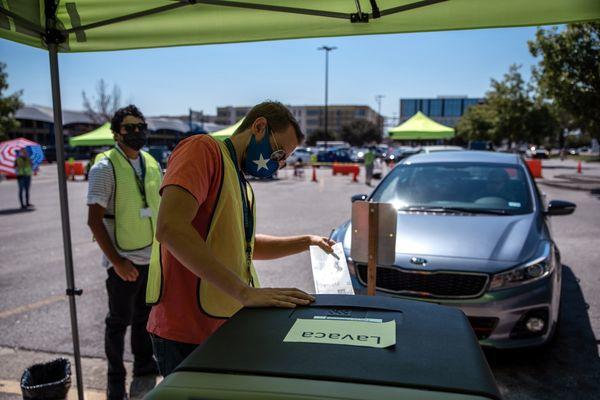 Early voting in Texas and Hawaii have broken records – with Texas having surpassed the total number of ballots cast in the 2016 election, and Hawaii breaking their previous turnout record in 2008, when Barack Obama was elected president.
In Texas, at least 9,009,850 votes have been cast, surpassing the state's record of 8,969,226 cast in 2016. It is not known which party will benefit most from the surge.
Breaking: Texas just surpassed its 2016 total votes cast w/ one day of early voting & Election Day left to go.
The state is reporting 9,009,850 votes already cast, vs. the all-time record of 8,969,226 in 2016. This is massive.
— Dave Wasserman (@Redistrict) October 30, 2020
According to Bloomberg, "Nowhere has seen a more dramatic display of enthusiasm than Harris County, home to Houston, Texas's biggest city and the embodiment of its rapid growth and diversifying suburbs. The county's voting, driven in part by innovations by freshly appointed County Clerk Chris Hollins, so far compose more than 15% of all those cast in the sprawling state."
Continue Reading at ZeroHedge.com…