by Charles Hugh Smith
Of Two Minds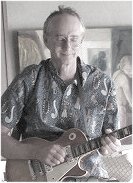 We are woefully unprepared for a long run of bad luck.
Long-term cycles escape our notice because they play out over many years or even decades; few noticed the decreasing rainfall in the Mediterranean region in 150 A.D. but this gradual decline in rainfall slowly but surely reduced the grain harvests of the Roman Empire, which coupled with rising populations resulted in a reduced caloric intake for many people.
This weakened their immune systems in subtle ways, leaving them more vulnerable to the Antonine Plague of 165 AD.
The decline of temperatures in Northern Europe in the early 1300s led to "years without summer" and failed grain harvests which reduced the caloric intake of most people, leaving them weakened and more vulnerable to the Black Plague which swept Europe in 1347.