by Pam Martens and Russ Martens
Wall Street on Parade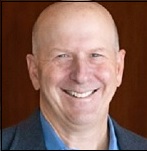 If you needed further proof that crime pays on Wall Street, look at the chart above. Goldman Sachs and its Malaysian subsidiary were criminally charged yesterday by the Justice Department, they admit to the charges, and its stock closed up on the day by $2.49.
The U.S. Department of Justice is being played like a fiddle at a tractor meet. Those big white shoe law firms that handle increasingly dirty cases against the mega banks on Wall Street have twice, in a period of just three weeks, managed to get the Justice Department to announce settlements of landmark criminal cases against two of the largest banks on Wall Street on the day of presidential debates when the public and the media are not paying attention to Wall Street.
Continue Reading at WallStreetOnParade.com…