by Tony Lee
Breitbart.com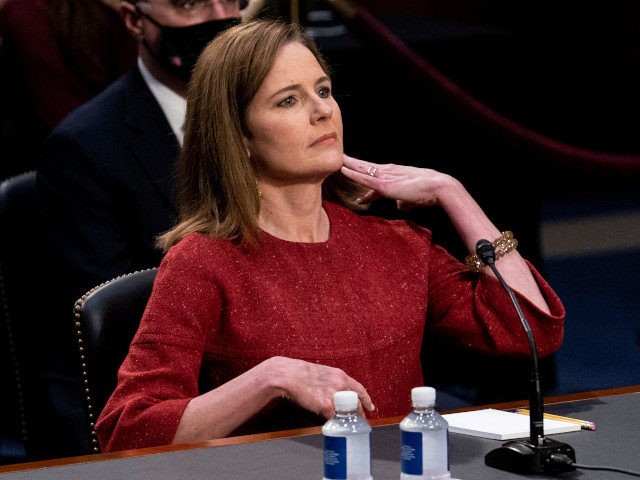 Judge Amy Coney Barrett's Senate confirmation hearings continue on Tuesday. Senators will have two days of questioning.
Stay tuned to Breitbart News for live updates.
All times Eastern.
—
12:05 PM: Committee in recess until 12:45.
11:55 AM: Lee asks Barrett if the Constitution says anything about the size of the Supreme Court. Barrett says it does not. Lee asks if more justices on the Supreme Court could impact how the three branches of government interact. Lee says nothing in the Constitution requires nine justices but there are good reasons re: separation of powers to keep it at nine.
Continue Reading at Breitbart.com…