by Charles Hugh Smith
Of Two Minds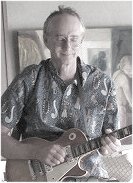 Our ruling elites, devoid of leadership, are little more than the scum of self-interested, greedy grifters who rose to the top of America's foul-smelling stew of corruption.
The Founding Fathers were wary of institutional threats to liberty and the citizenry's sovereignty, which included centralized concentrations of power (monarchy, central banks, federal agencies, etc.) and the tyranny of corruption unleashed by small-minded, self-interested, greedy grifters who saw all elected offices and positions of government influence as nothing more than a means to increase their own private wealth.
The Founders feared the dominance of self-interested, greedy grifters because they had no concept of the public good: to the greedy grifters, the government existed solely to serve their petty private interests and the interests of their fellow grifters.
Continue Reading at OfTwoMinds.com…