by Charles Hugh Smith
Of Two Minds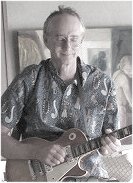 The last shred of power the elites hold is the belief of the masses that the elites are still in control.
I understand the natural desire to believe somebody's in charge: whether it's the Deep State, the Chinese Communist Party, the Kremlin or Agenda 21 globalists, we're primed to believe somebody somewhere is controlling events or pursuing agendas that drive global responses to events.
I submit whatever control we discern is illusory, as the dynamics unleashed by the pandemic have already escaped the control of elites. The fundamental reason the elites have lost control is that all the systems they depend on have been broken for 12 years, but were successfully papered over by doing more of what broke them in the first place. This papering over of broken systems generated an illusion of functionality: everything appeared to function as before even as dysfunction spread into every corner of every system.