by Simon Kent
Breitbart.com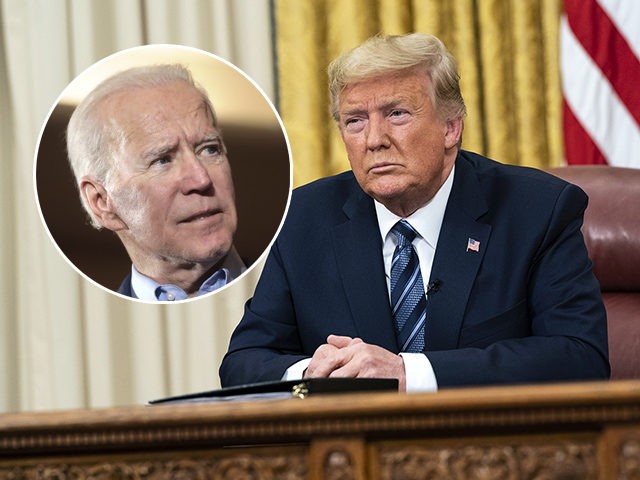 Presumptive Democratic nominee Joe Biden has opened up a 13-point lead over President Donald Trump – the widest margin this year – according to a poll released Wednesday, although Trump is clearly backed as the better steward of the country's economy.
In the June 10-16 Reuters/Ipsos poll, 48 percent of registered voters said they would back Biden, while 35 percent said they would give their support to Trump.
Biden's double-digit advantage is the biggest recorded by the Reuters/Ipsos poll since Democrats began their state contests to nominate their party's challenger to Trump come November.
A similar CNN poll from earlier this month showed Biden with a 14-point lead over Trump among registered voters, as Breitbart News reported.