from Silver Seek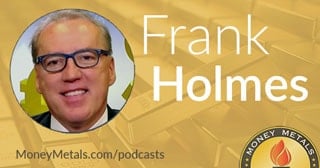 Jerome Powell: We'd be looking to get inflation back up and we'd be prepared to tolerate, uh, pretty low, welcome in fact, not tolerate, but welcome very low readings on unemployment, just based on what we saw in the last, uh, in the last expansion. So, um, we're not thinking about raising rates. We're not even thinking about thinking about raising rates. So, what we're thinking about, is, providing, uh, support for this economy. We do think this is going to take some time. There are just a lot of people that are unemployed, and it seems quite likely that there'll be a significant group, uh, at the end of, even after a lot of strong job growth, that'll still be struggling to find jobs and we'll still be providing strong accommodation for that.
When Georgia became the first state to reopen a few weeks ago in defiance of the federal government's guidelines, the media warned it would be catastrophic. And yet Georgia seems to be faring no worse than states that remained locked down.
We will see in the days ahead if illegal protesting and rioting in major cities across the country translates into a surge in coronavirus hospitalizations.