by Pam Martens and Russ Martens
Wall Street on Parade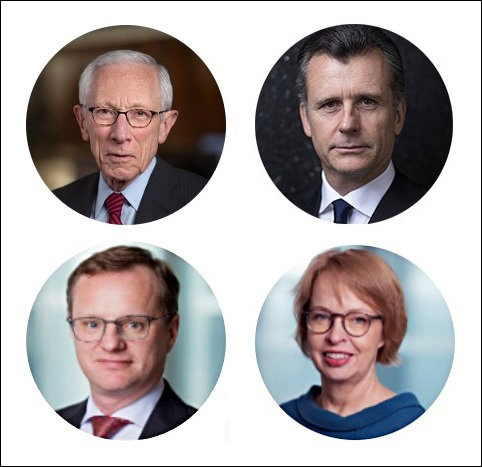 It's called "Going Direct." That's the financial bailout plan designed and authored by former central bankers now on the payroll at BlackRock, an investment manager of $7 trillion in stock and bond funds. The plan was rolled out in August 2019 at the G7 summit of central bankers in Jackson Hole, Wyoming – months before the public was aware of any financial crisis. One month later, on September 17, 2019, the U.S. Federal Reserve would begin an emergency repo loan bailout program, making hundreds of billions of dollars a week in loans by "going direct" to the trading houses on Wall Street.
The BlackRock plan calls for blurring the lines between government fiscal policy and central bank monetary policy – exactly what the U.S. Treasury and the Federal Reserve are doing today in the United States. BlackRock has now been hired by the Federal Reserve, the Bank of Canada, and Sweden's central bank, Riksbank, to implement key features of the plan. Three of the authors of the BlackRock plan previously worked as central bankers in the U.S., Canada and Switzerland, respectively.
Continue Reading at WallStreetOnParade.com…