by Joel B. Pollak
Breitbart.com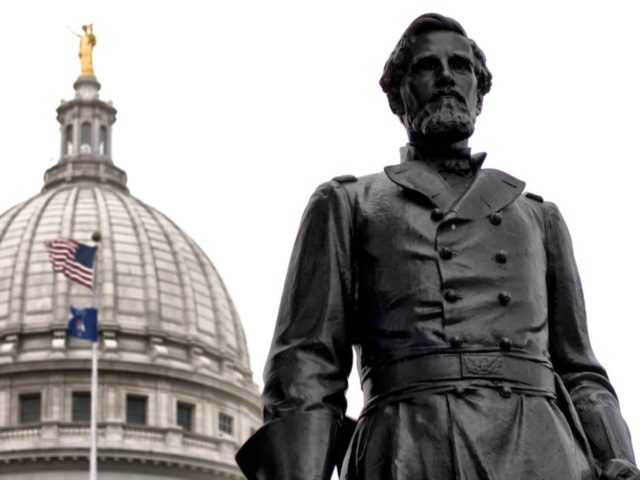 Protesters from the Black Lives Matter movement vandalized and toppled a statue Tuesday night in Madison, Wisconsin, of Col. Hans Christian Heg, an immigrant from Norway who died fighting for the Union against slavery.
Local ABC affiliate WKOW reported:
Protesters pulled down the Forward statue that normally stands outside the State Capitol and left it lying in the middle of the road.
…
The same group also tore down the Col. Hans Christian Heg statue a short time later. The group then went on to throw the statue into Lake Monona. Heg fought for the Union during the Civil War and was a stark opponent of slavery during that time.
Tweets of the destruction showed Heg's pedestal vandalized with the words "BLACK IS BEAUTIFUL" scrawled across it.