CNN should put an end to this bad family comedy routine—and start asking the governor real questions.
by Robby Soave
Reason.com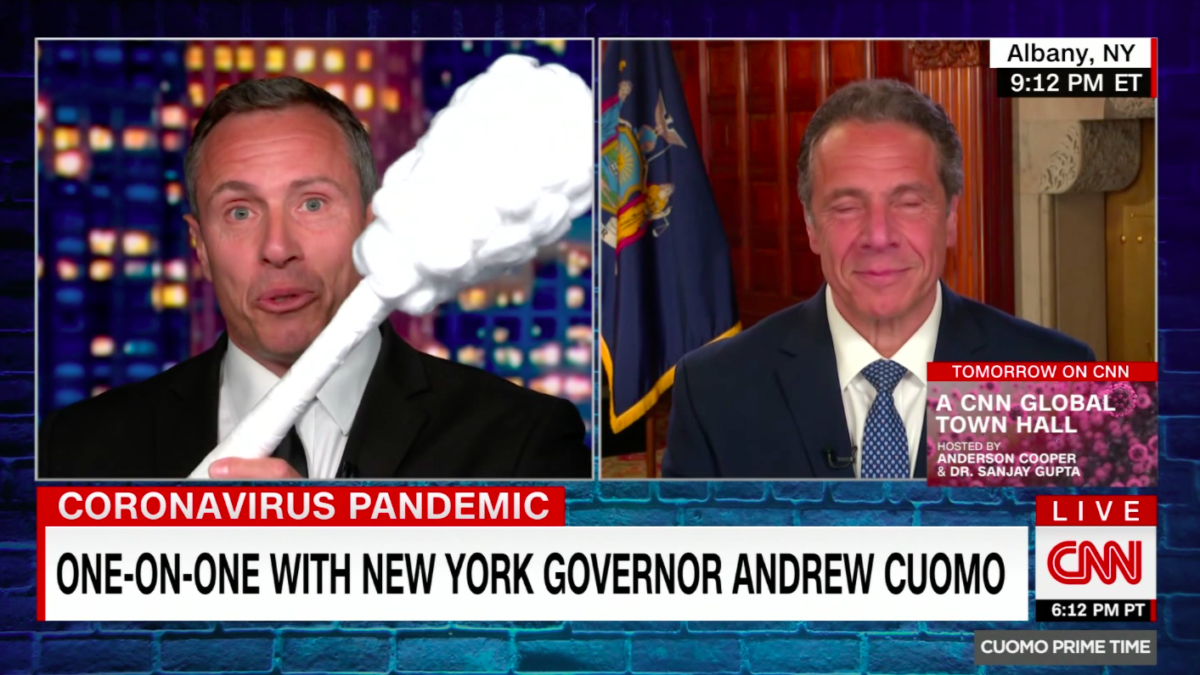 On Wednesday, CNN primetime anchor Chris Cuomo interviewed New York Gov. Andrew Cuomo (D), for the 10th time since the coronavirus pandemic began. The TV host's hardest-hitting question for his older brother was whether the COVID-19 testing swabs are too small for his gigantic nose.
"[The nurse told me] that I have a little button nose," the governor countered.
It was a moment that should have embarrassed CNN, whose journalists frequently—and often justifiably—criticize other networks for lobbing softball questions at President Donald Trump. And yet Chris Cuomo's employers have decided to let his bad family comedy routine play out night after night, as the brothers fake-argue about which one is mom's favorite, who would win in a fight, and where the tomato sauce recipe went.
Continue Reading at Reason.com…