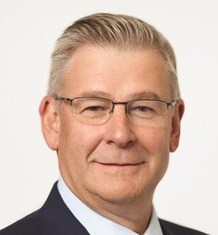 Lundin Gold's Fruta del Norte (FDN) gold deposit in Ecuador is one of the few multi-million ounce, high-grade gold assets in production. The company just recently achieved commercial production in February 2020 ahead of schedule. In this show recorded at PDAC 2020, Lundin Gold CEO Ron Hochstein shares why Lundin Gold purchased FDN in 2014 and why they saw opportunity in Ecuador. Ron discusses his company's experience raising $1 billion of capex,
and working in Ecuador to develop FDN over 5 years. Ron answers several concerns some investors have voiced concerning Ecuador as a mining jurisdiction.
In the second half of this show, Elisa Moran, an advisor to the Ministry of Energy and Non-renewable Natural Resources in Ecuador, provides an overview of the Ecuadorian mining laws and regulations. Elisa also addresses investor questions about Ecuador and discusses the need to engage the local communities.
Click Here to Listen to the Audio
Continue Reading at MiningStockEducation.com…