by Kyle Olson
Breitbart.com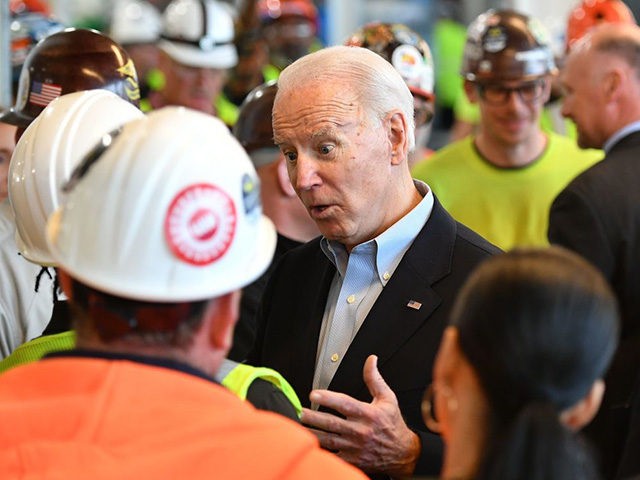 The Democrat frontrunner for president clashed with members of a key constituency on Tuesday.
Former Vice President Joe Biden was visiting an auto plant under construction in Detroit when several of the workers wanted to talk about his positions on issues.
WATCH: "You're full of sh*t," @JoeBiden tells a man who accused him of "actively trying to end our Second Amendment right."
"I support the Second Amendment," Biden adds while vising under-construction auto plant in Detroit. @CBSNews pic.twitter.com/sueOSBaY9P
— Bo Erickson CBS (@BoKnowsNews) March 10, 2020
"You are actively trying to diminish our Second Amendment right to keep and bear arms," one unionist charged.
"You're full of shit!" Biden responded.