by Steve St. Angelo
SRSRocco Report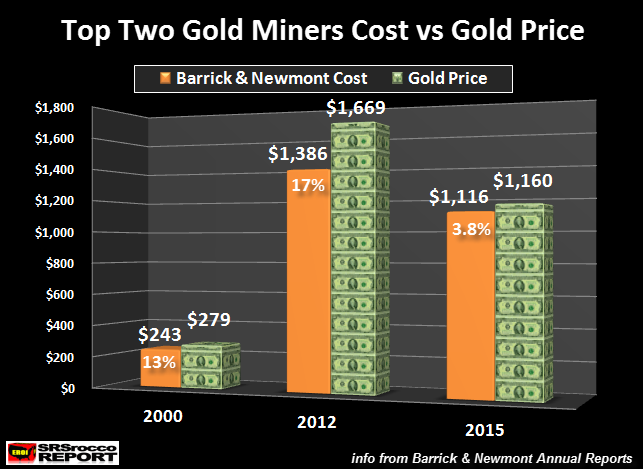 The notion that the gold price is based on the economics of "Supply & Demand" turns out to be incorrect as the cost of production is the leading factor. This is also true for most commodities and energy.
Unfortunately, economists and most analysts in the precious metals community will continue to believe that the economic principle of supply and demand determines price. If we look at the data provided in this article, the individual will see how closely related the cost of gold production is to the spot price.
That being said, the information in this article is only to show the "commodity pricing mechanism" of gold, not its true store of value. There's a big difference which 99% in the Mainstream media do not understand… and probably a good percentage in the precious metals community as well.