by Victor Morton
Washington Times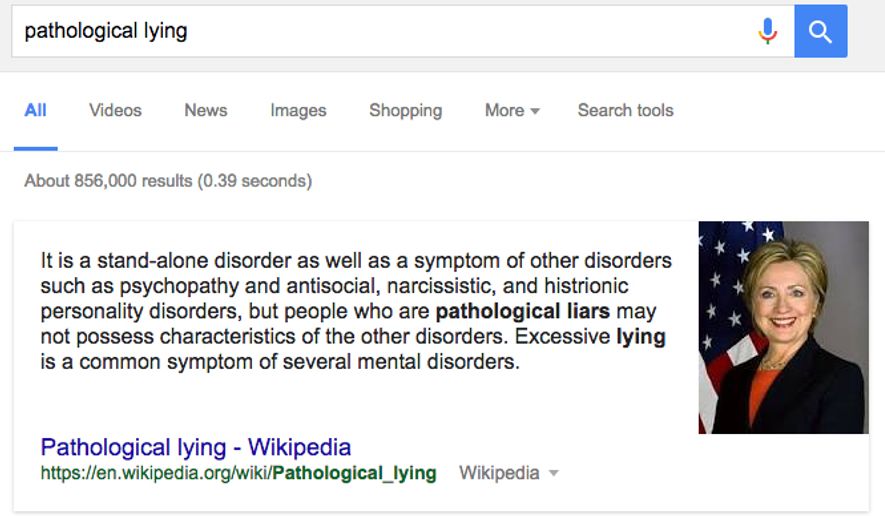 Why would anyone want to associate "pathological lying" and Hillary Clinton?
For several hours starting about 10:30 p.m. Sunday, a Google search for the terms "pathological lying" was producing a picture of Mrs. Clinton.
The picture appeared as the illustration for what Google calls a special "featured snippet block" at the top of the page. The snippet quotes from, and includes a link to, the Wikipedia article for "pathological lying."
By early Monday morning, the image had been removed from the Google search.