Technical analyst Jack Chan charts the latest moves in the multiweek correction in the gold and silver markets.
by Jack Chan
The Gold Report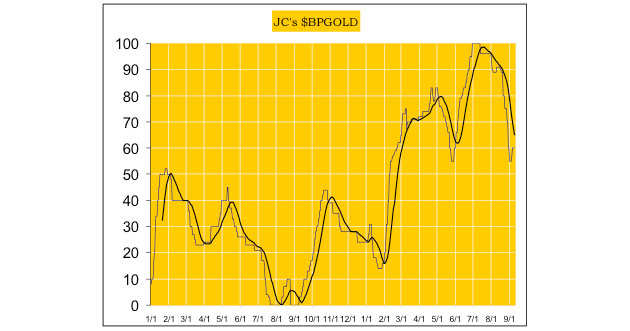 Our proprietary cycle indicator remains down.
[…] Our short position was stopped out at break-even; stay neutral for now.
[…] Our ratio remains on sell signal.
[…] Speculation remains near the all-time high.
[…] Gold stocks as represented by $HUI are on a major buy signal, but with the cycle down, a multiweek correction is in progress. Investors should wait for the next cycle bottom to accumulate gold stocks or ETFs.
Continue Reading at TheAuReport.com…