by John W. Whitehead
The Rutherford Institute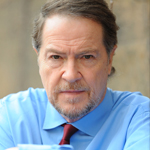 "If liberty means anything at all, it means the right to tell people what they do not want to hear." – George Orwell
The final countdown has begun to the 2016 presidential election, and you can expect to be treated to an earful of carefully crafted sound bites and political spin.
Despite the dire state of our nation, however, you can rest assured that none of the problems that continue to undermine our freedoms will be addressed in any credible, helpful way by any of the so-called viable presidential candidates. Certainly not if doing so might jeopardize their standing with the unions, corporations or the moneyed elite bankrolling their campaigns.
In the interest of liberty and truth, here are a few uncomfortable truths about life in the American police state that we will not be hearing from either of the two leading presidential candidates.
Continue Reading at Rutherford.org…