by Eddie Van Der Walt
Bloomberg.com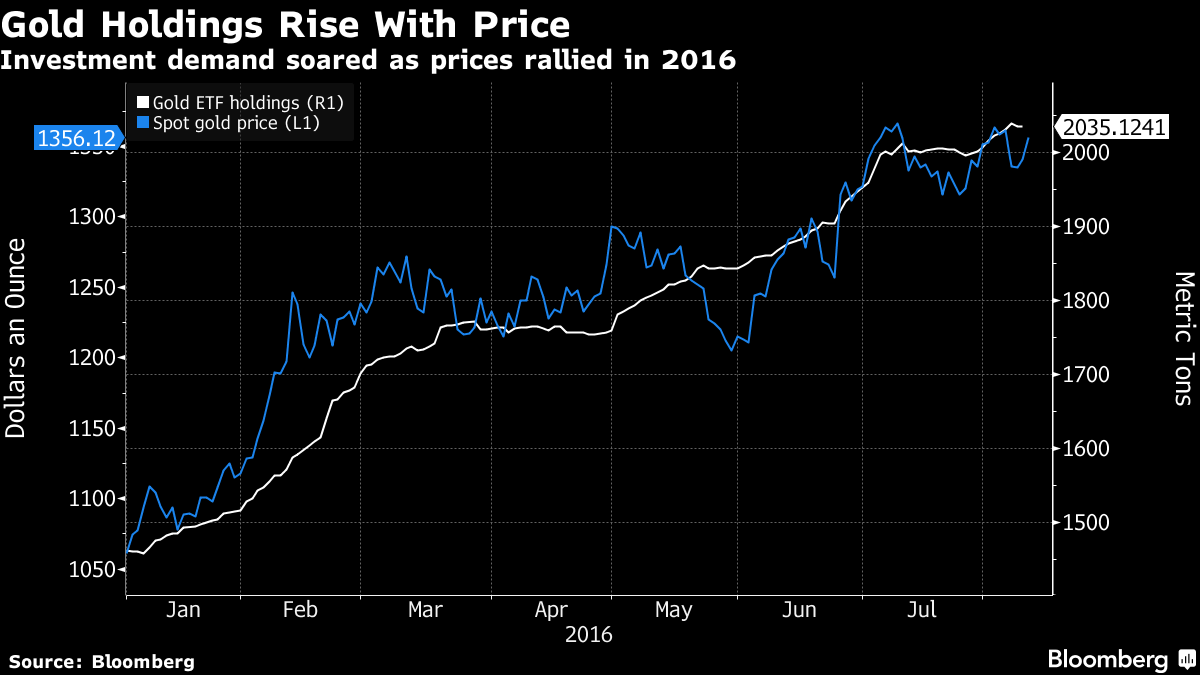 Investors bought record amounts of gold in the first half as concerns over Britain's vote on European Union membership and U.S. presidential elections drove demand for a haven.
Slumping yields also reduced appetite for alternatives like stocks and bonds.
Purchases of 1,064 metric tons smashed a 2009 record by 16 percent, the World Gold Council said in a report Thursday. In the second quarter alone, investor demand more than doubled to 448.4 tons from a year earlier. Higher prices hurt jewelry demand and increased supply from hedging and scrap.
Continue Reading at Bloomberg.com…