by Andrew P. Napolitano
LewRockwell.com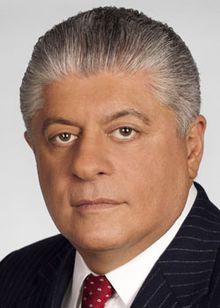 When FBI Director James Comey publicly revealed his recommendation to the Department of Justice last week that former Secretary of State Hillary Clinton not be prosecuted for espionage, he unleashed a firestorm of criticism from those who believe that Clinton was judged by different standards from those used to judge others when deciding whether to bring a case to a grand jury.
The FBI investigation had a bizarre ending to it. FBI recommendations are never made public as this one was. Attorney General Loretta Lynch had been compromised by her politically disastrous but legally consequential meeting out of the view of the media with Bill Clinton just one week before Comey's announcement. Whatever they discussed, the overwhelming public impression was such that Lynch removed herself and her senior aides from the case, effectively leaving the FBI to have the final say. This is unheard of in the post-Hoover FBI.
Continue Reading at LewRockwell.com…