by Charles Hugh Smith
Of Two Minds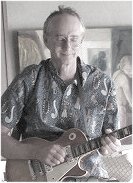 Creating "free money" to support bloated bureaucracies and corrupt cartels only makes the underlying problems worse.
The mere mention of helicopter money has intoxicated global stock markets, which have soared on the rumor of Japanese helicopter money. But as I explained in Why Helicopter Money Won't Push Stocks Higher, central banks funding fiscal spending (i.e. helicopter money) will only have a weak and entirely indirect effect on profits or stock market valuations.
The problem with helicopter money is that it cannot fix what's broken in the economy–and even worse, it perpetuates every inefficient, corrupt, bloated and unsustainable system in the status quo. As I explain in my book Why Our Status Quo Failed and Is Beyond Reform, the problem isn't lack of fiscal spending or stimulus; the problem is the primary systems of the status quo have failed and cannot be fixed with central bank easy money.
Continue Reading at OfTwoMinds.com…