by Ranjeetha Pakiam and Joe Richter
Bloomberg.com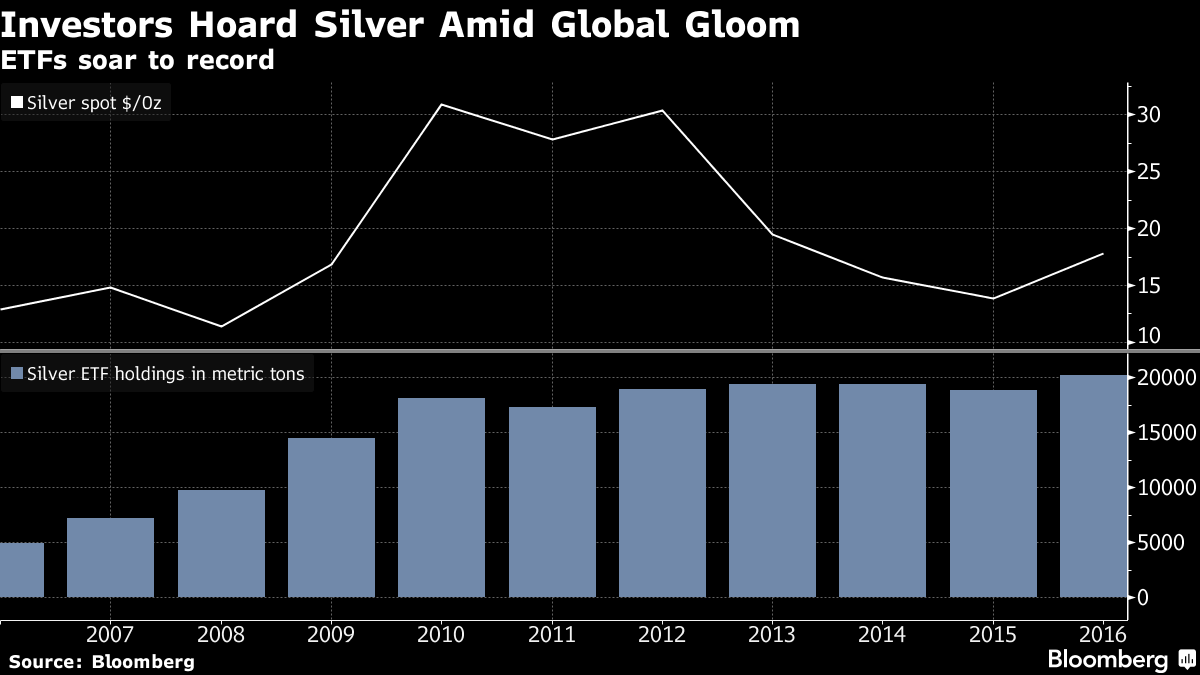 Holdings in exchange-traded funds backed by silver swelled to a record as investors sought a haven from global economic and political risk.
Assets expanded 72.6 metric tons to 20,227.2 tons as of Wednesday and have risen 7.3 percent this year, data compiled by Bloomberg show. Prices have advanced 28 percent in 2016, outperforming gold, as investors scale back expectations for increases in U.S. interest rates, benefiting precious metals because they don't offer yields or dividends.
Federal Reserve Chair Janet Yellen signaled Wednesday that secular forces may keep borrowing costs lower for longer, which helped push gold to the highest level since 2014. Silver joined the rally, adding 2 percent. Investor anxiety over a British vote June 23 on whether to leave the European Union is also bolstering prices.
Continue Reading at Bloomberg.com…