by John W. Whitehead
The Rutherford Institute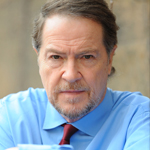 "Those who corrupt the public mind are just as evil as those who steal from the public purse." – Adlai Stevenson, 23rd Vice President of the United States
If you've been caught up in the circus that is the presidential election, you've likely missed the latest news about all the ways in which the government continues to erode our freedoms, undermine our sovereignty, abuse our trust, invade our homes, invade our privacy, destroy our property, hijack our bank accounts, and generally render itself above the law.
Then again, this is all par for the course from a militaristic government that is armed to the teeth, wages war against its own people, imprisons its citizens for profit, marches in lockstep with the corporate elite, and treats human beings as little more than cattle to be branded, bought, sold and butchered.
The following incidents constitute a typical week in the life of the American police state.
Continue Reading at Rutherford.org…