by Charles Hugh Smith
Of Two Minds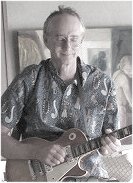 Is there anyone on the planet who's actually stupid enough to believe these New Normal charts are healthy and sustainable?
Anyone questioning the sustainability and rightness of The New Normal is immediately attacked by the mainstream-media defenders of the crumbling status quo. Not only is everything that broke in 2008 fixed, everything's going great globally, and anyone who dares question this narrative in a tin-foil hat conspiracy nut or simply an annoyingly doom-and-gloomer who recalcitrantly refuses to accept the positive glories of official statistics: low unemployment, rising valuations of stock market Unicorns, etc.
But the New Normal is anything but normal; all the readings of artificial life-support and manipulation are off the charts. If the New Normal were indeed a return to normalcy, we'd see a rapid and sustained decline in official life-support of the economy.
Continue Reading at OfTwoMinds.com…